Makeup cushions seem to be the new cool thing coming out from a lot of Asian makeup brands. Hera seemed to be a high quality brand that I wanted to try so I took a shot in the dark and ordered a cushion from them.
Review:
Upon opening the box you get the compact with an antimicrobial application puff and a refill packet that contains another puff. The look of this compact is very classy in my opinion.
Claims:
Spf 50+ pa+++
Multi-sunblock foundation to express moist, lustrous skin with Mist + Foundation + Sunblock + Whitening + Cooling effects
Instant moisturizing + cooling effects with clay-mineral water. Expressing moist and bright skin with a thin, clear layer just like an artist's touch.
Spf: yes! For a pale girl like me spf 50 pa+++ it's awesome! And it doesn't smell like sun screen!
Moisturizing: I wouldn't call it a moisturizer but it does add some moisture to my face.
Cooling: Though it is slight, the insulating case does keep the makeup a few degrees cooler than outside which feels nice for hot summer days.
Lustrous skin/artists touch: I love how flawless it makes my skin look!
Whitening: The makeup is slightly darker than my skin so I can't really say if it would lighten skin.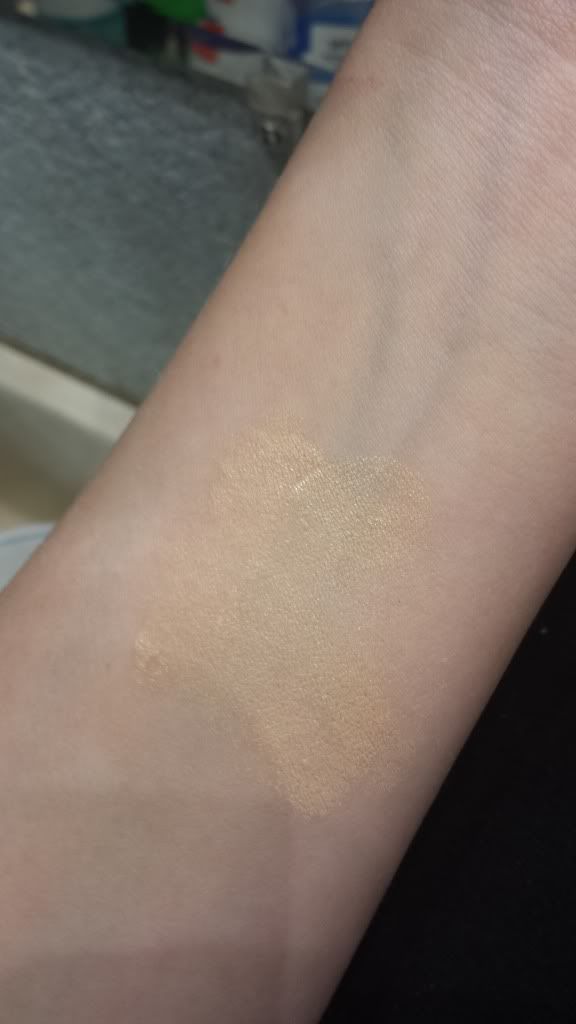 Overall the only things I don't like about this cushion is that it is a little too dark and doesn't come in a lighter shade and that it is a bit pricey for the amount of product you get, but I still will be buying a refill when I ruin out!
Sorry for the change in lighting!
I love having this in my purse for a touch up during the day that I know is protecting my face from harmful UV rays.
Rating: